EXECUTIVE LEADERSHIP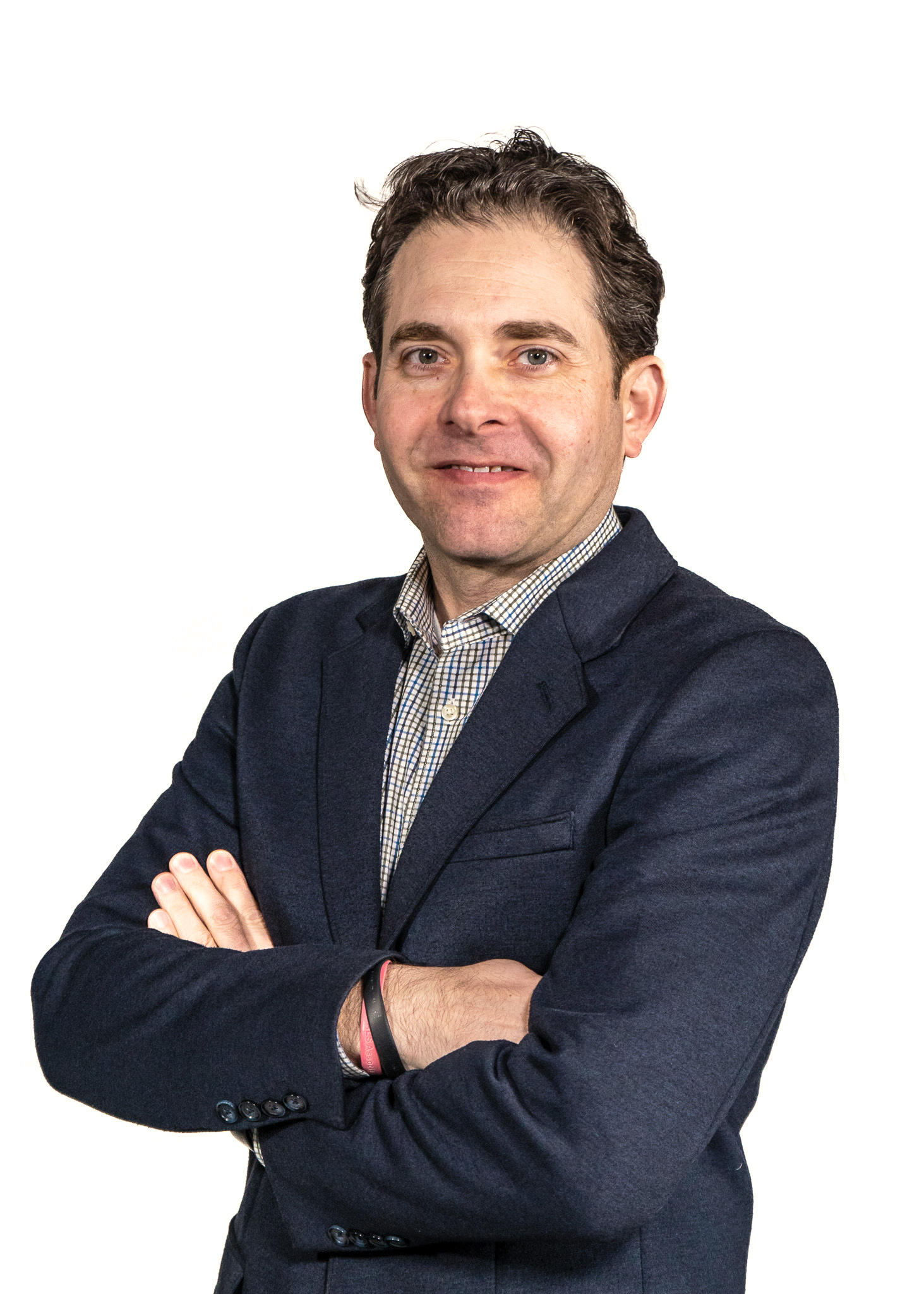 Martie Cordaro
President
A committed industry leader, Martie Cordaro is President of the Omaha Storm Chasers, the Royals' Triple-A affiliate, and of Union Omaha, the 2021 champion USL League One franchise. Cordaro, the 2021 USL League One President of the Year, has worked in the Omaha sports scene since 2007. He was honored with the 2020 George Brett Award for Commitment to ALS and as the 2013 Baseball America Minor League Baseball Executive of the Year. One of his most proud moments during his career occurred in October 2019 was being able to name Laurie Schlender as the first female GM in franchise history.
Cordaro was intimately involved in the research, negotiation, and project management to build a ballpark for the franchise in Sarpy County, thus keeping Triple-A Baseball in the Omaha metro area. He led the process of the successful rebranding and renaming of the Omaha franchise and has headed the ten highest Omaha total revenue seasons. In addition to orchestrating the naming rights partnership with Sarpy County-based Werner Enterprises for Werner Park, the organization hosted the 2015 First National Bank Triple-A All-Star Game and won back-to-back Triple-A National Championships in 2013 and 2014 under Cordaro. Since Werner Park opened in 2011, the Chasers have found a home in Sarpy County as more than four million fans have enjoyed games and events and with Soccer being added, new fans will be welcomed.
With community at the forefront of Cordaro's daily efforts, the team was named 2016 Ballpark Digest's Charity Team of the Year. The club was honored with Ballpark Digest's 2018 Best Marketing Campaign for efforts celebrating the franchise's 50th season. In 2013 and 2017, the team was the Pacific Coast League's nominee for MiLB's John Henry Moss Community Service award, given to a club "that demonstrates an outstanding, ongoing commitment to charitable service, support and leadership within their local community and baseball industry". The Chasers were also honored as the PCL's nominee for MiLB's Larry MacPhail Award in 2014. The franchise was bestowed the Sarpy County Chamber of Commerce business of the year in 2009 and 2015. Omaha won a prized "Veeckie" from ESPN the Magazine in 2008, 2009 and 2010. The team was a nominee for MiLB promotion of the year for their Omaha Potholes April 2019 campaign.
The Pacific Coast League voted Cordaro the 2011 PCL Executive of the Year. Ballpark Digest named Cordaro and former team president Alan Stein the baseball industry's 2011 co-executives of the year. The Kansas City Royals honored Cordaro as their 2009 recipient of the Matt Minker Award, which recognizes an outstanding minor league affiliate employee. Cordaro also was among the honorees for the Midlands Business Journal's "40 under 40" recognizing entrepreneurs and business executives under the age of 40 for 2009; he also was a Suburban "Under 40" honoree in July 2011. In 2012, Cordaro was honored by his high school alma mater, Ruston High School, as its Young Alumnus of the Year.
Cordaro came to Omaha from Battle Creek, Mich., where he spent the 2005 and 2006 seasons as General Manager for the Southwest Michigan Devil Rays (Single-A, Tampa Bay). Prior to that, Cordaro spent the 2003 and 2004 seasons as Director of Sales for the Birmingham Barons (Double-A, Chicago White Sox). Cordaro started in professional baseball with the West Tenn Diamond Jaxx (Double-A, Chicago Cubs) of the Southern League in Group Sales in January 1999.
A 1998 Louisiana Tech University graduate with a Bachelor of Science degree in Marketing, Cordaro served three seasons as Director of Marketing for his alma mater's baseball program. Cordaro also served as color analyst for radio broadcasts. He concurrently worked as general manager of the property management department for Today's Realty, Inc. Cordaro is a 1991 graduate of Ruston, La., High School.
A native of Ruston, La., Cordaro (48), and his wife, Sara, have three sons, Gavin (26), Collin (18) and Cass (13). In addition to being an active member in area chamber and business associations, Cordaro serves on the Regional Advisory Council of the ALS Association Mid-American chapter; is past president of Omaha West Rotary Club; serves on the Boys Town Boosters, is a member of the CHI Health Midlands Hospital Charitable Council; and is on the Omaha Sports Commission board of directors. He also serves on industry committees within Minor League Baseball and the United Soccer League. In addition to baseball, Cordaro enjoys the New Orleans Saints, Chicago Cubs, Kansas City Royals, and all-things Star Wars. Cordaro is also an avid music follower and in the 1990's he played drums professionally with Stonybridge, Pummel and Squint and now plays in a two local bands, Strange Pleasures and The Drawing Board.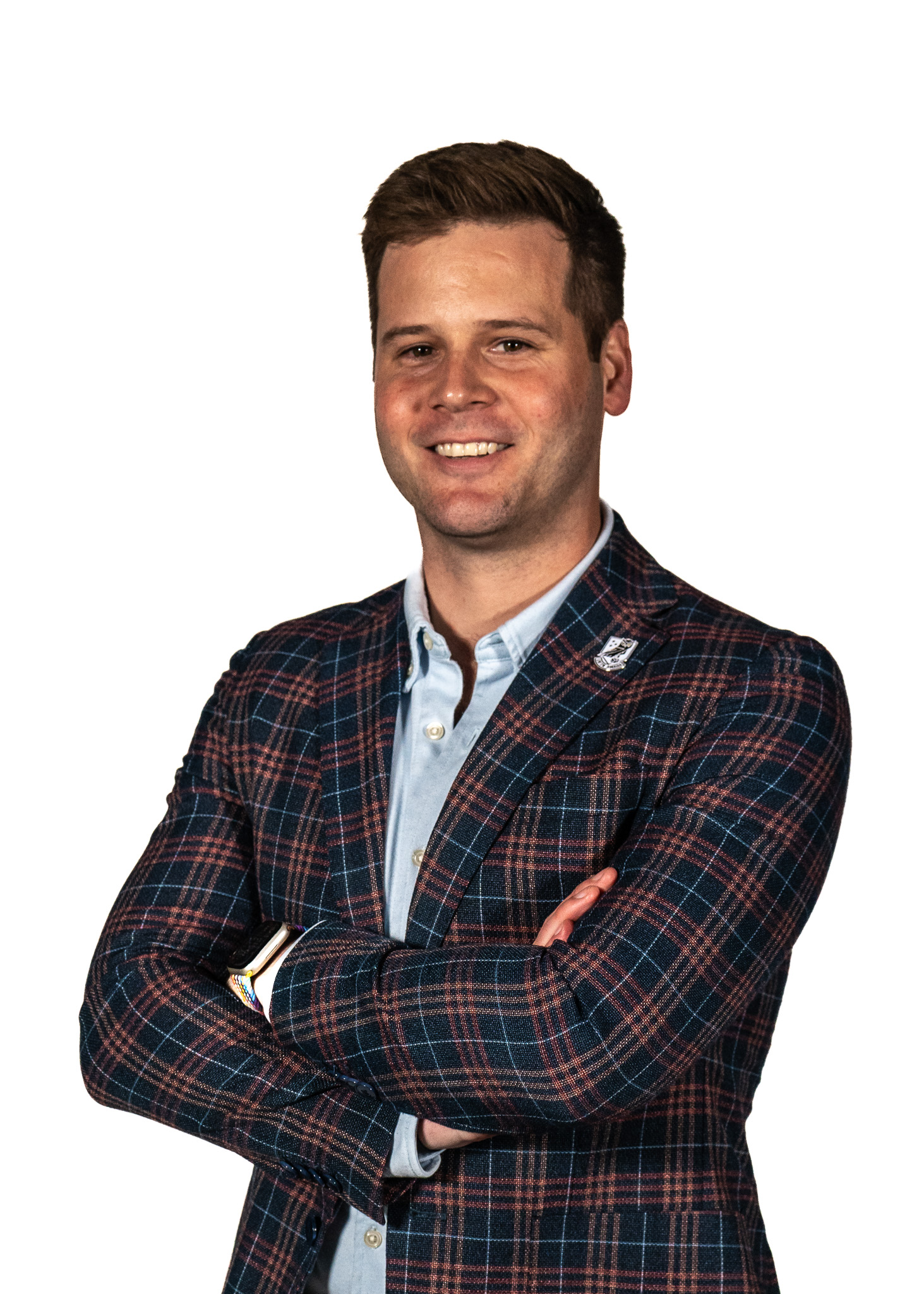 PETER MARLETTE
General Manager
Peter Marlette joins the club after working for Major League Soccer's FC Dallas where he served as a business development account manager. He brings a range of experience to the front office team, such as partnership sales and management, marketing, business development, and soccer.
From being an international soccer player himself to coaching youth soccer and co-founding a successful amateur soccer club in western New York, Marlette understands all facets of the sport and will help lead the club into its second season and beyond.
Career Experience
Prior to his time in MLS, Marlette held roles such as Sponsorship and Marketing Consultant for the International University Sports Federation in Naples, Italy, and Corporate and Team Sales Manager for ADPRO Sports Inc. in Buffalo, New York, among others.
Throughout his career, Marlette has worked with brands such as Nike, Adidas, and Under Armour. He has activated and commercialized sports partnerships for companies working with teams in the NFL, NHL, MLS, USL, NCAA, and international sports federations.
Education
In 2019, Marlette received his master's degree in Sports Management from the prestigious AISTS program in Lausanne, Switzerland. He holds a bachelor's degree in Public Policy and Law from Trinity College in Harford, Connecticut, where he was a 2009 NSCAA All-American, a 2009 NSCAA All-Region, a 2009 All-Conference, and a 2010 Team Captain.
Marlette holds two certifications from Barca Innovation Hub, one in Revenue Generation and Fan Engagement and one in Online Strategy, Branding, and Communications. He also holds several licenses from the Professional Football Scouts Association.
Soccer Career
Marlette started his professional soccer career in 2012 when he was signed to play for Woden Valley FC in the Australian Premiere League's 2nd Division. While there, he set the club record for goals scored in a single season, was named Club Player of the Year, and was selected to the league All-Star Team. Other clubs Marlette has played for include Queen City FC, Buffalo City FC, and FC Buffalo.
Outside of work, Marlette serves on the AISTS Alumni Committee and is the creator and host of AISTS Alumni Talks, a monthly global sports interview series.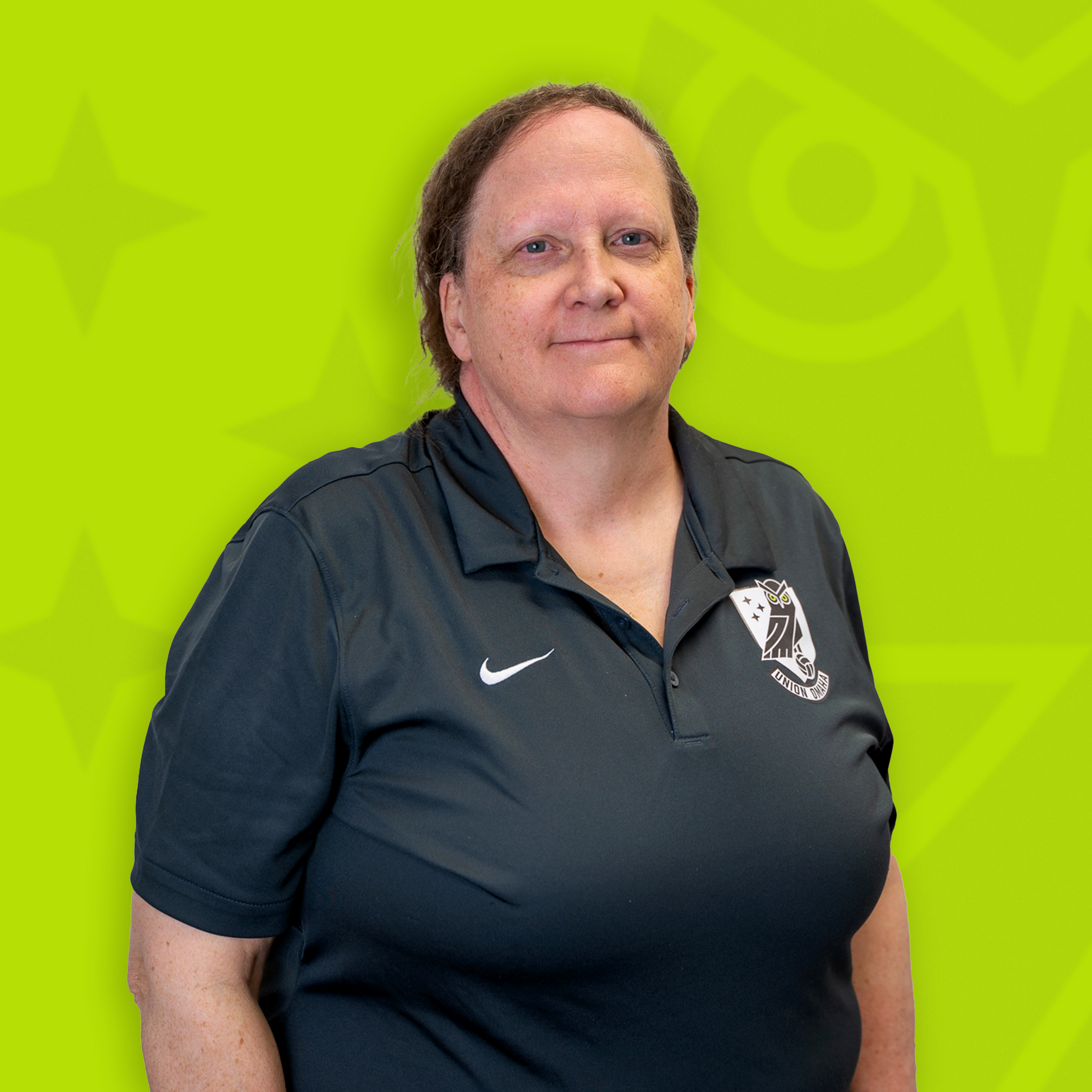 Laurie Schlender
Chief Financial Officer
Laurie Schlender, a native of Quimby, IA, has lived in Omaha for over 30 years. She began her career as a CPA in public accounting with Arthur Andersen. After a short time off with her young children, she started her own consulting practice in the Omaha area with non-profit clients, such as the Iowa West Foundation, as well as several small businesses. In early 2000, the Omaha Royals contracted with Schlender to provide accounting assistance to their business office.
In December 2001, Schlender made the choice to phase out her consulting practice and became a part time accountant for Completely Kids (formerly Camp Fire USA-Midlands Council). She was with Completely Kids for six-and-a-half years and had been promoted to Finance Director by the time she left employment there in March 2008. That was when Schlender joined the Omaha Royals as full time Controller. As Controller, her main function was to manage all aspects of the finances of the club. She was also an integral part of office management, IT, human resources, risk management and community relations.
During the move to Werner Park in the fall/winter of 2010, Schlender spearheaded the implementation of an updated IT solution as well as new security procedures for the new facility. In October 2011, Schlender became an assistant general manager for the Omaha Storm Chasers and continues to manage all financial functions of the club as well as assisting with other operational areas. In May 2012, in addition to continuing as Assistant General Manager for the Omaha Storm Chasers, Schlender was named CFO of Alliance Omaha Soccer LLC, the owner of a new franchise for a USL League One team in Omaha beginning play in 2020.
Schlender came to Omaha after graduating from Midland Lutheran College in Fremont, NE with a Bachelor of Science in Business Administration-Accounting emphasis degree. She is a Certified Public Accountant, currently holding inactive status. She resides in Omaha with her husband, Greg and has 3 grown children and 2 granddogs.
In the community, Schlender has been actively involved with St. Andrews Church since it began over 20 years ago serving in various roles. She also serves as Treasurer for Chasers Charities and volunteers for the Food Bank for the Heartland and other local groups.
MARKETING & COMMUNICATIONS
SALES & SERVICE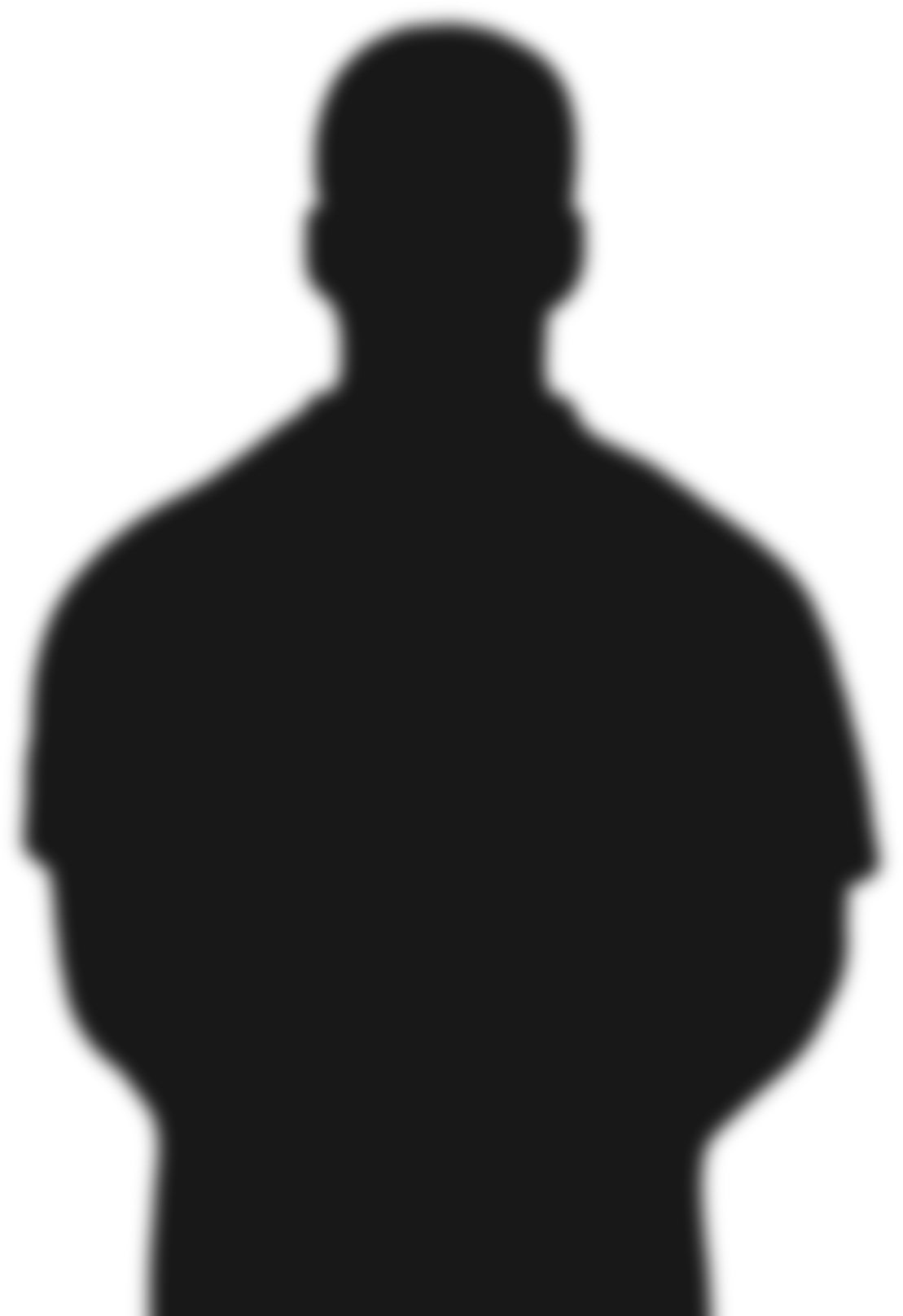 SYDNEY Coghlan
GROUP SALES COORDINATOR
Operations, Human resources & groundskeeping