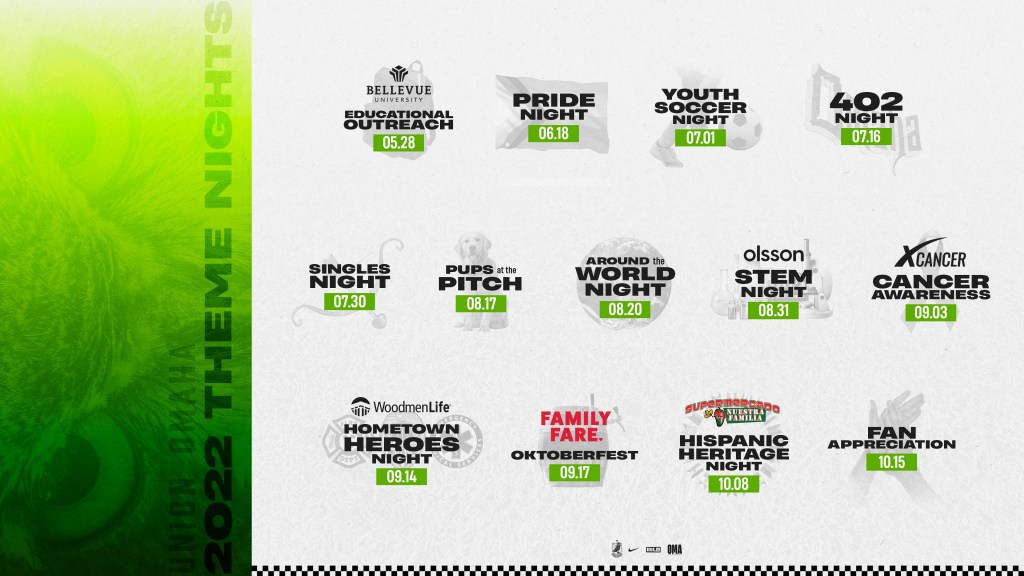 ---

This theme night is about recognizing the importance of STEM jobs and encouraging growth of the STEM field. There will be concourse activities and quizzes and STEM Kits given out by Prairie STEM.

Join us with our partners, XCancer, as we recognize and honor those in our community affected by cancer, including survivors, current patients, or healthcare workers! We'll have informational tables around the concourse and will be selling special cancer awareness shirts in partnership with XCancer.

We're dedicating this night to the heroes in our community! Military, police officers, and first responders will be recognized and honored this night. We'll have a member of the Air Force signing the national anthem, and first responder vehicles displayed out on the concourse.

Our biggest celebration of the year! We'll be throwing a party pre-match starting at 3 p.m., complete with drink specials, live music, and unique merchandise, including a T-shirt, scarf, and stein. Admission to the event is free and all ages are welcome to attend! Local polka band Happy Players will be playing live music, and there will be food trucks and beer vendors available outside. Check out our Oktoberfest package, which includes a stein, first pour, and ticket to the match afterward for just $25!

We'll be celebrating a rich part of Omaha's diverse community on Hispanic Heritage Night! One of our long-term goals as a club is to ensure Omaha's Hispanic soccer fans have a huge voice at Werner Park and beyond. We'll have a mariachi band providing pre- and post-match music on the concourse and a limited-edition mixed alcoholic drink for the night.

A night devoted to you, the best fans in USL League One! We'll cap off our regular-season finale by giving our fans an opportunity to be a special part in our gameday environment and letting the fan base choose game-day promotions and activities! Fans will also be able to snap a picture with our 2021 USL League One trophy out on the concourse!